---
We consider the hosted solutions on this page to be 'special' as we enjoy a strong working relationship with the leadership of these companies. The hosted-solution providers listed below are committed to bringing you the best value possible and represent the strongest long-term viability for integration with QuickBooks, Peachtree, Sage 50, or Sage Quantum via CartSpan.
When evaluating shopping carts, consider some of the most problematic aspects of your business and ensure that the cart you select addresses those needs.
The carts listed here have been vetted by thousands of users and enjoy a strong reputation in the marketplace; you can read their many independent reviews >  HERE.
---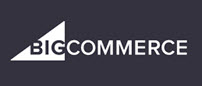 BigCommerce is a scalable, comprehensive eCommerce solution designed to meet the needs of different business sizes. It is the platform of choice for notable brands such as GE, Toyota, Kodak, Camelbak, and Paul Mitchell. With its array of features, BigCommerce has also become the trusted solution of startups and growing businesses. In fact, it currently powers over 55,000 small business ecommerce companies worldwide, leveraging the solution's capabilities to place them in equal footing with larger enterprises.
BigCommerce offers a feature-rich solution that gives you the tools and functionalities to quickly set-up and efficiently manage your online store. With its wide selection of customizable templates, you can come up with your own designs and reflect the aesthetics of your company or brand. Aside from helping you sell physical and/or digital goods, BigCommerce also comes with marketing features to let you reach out to customers and expand your client base. It also partners with shipping and delivery services to give order fulfillment capabilities from one platform.
Learn more about BigCommerce Shopping Cart Software >  HERE.
---

Formerly 3dCart, Shift4Shop is a unique offering that essentially offers users a very capable and 'free' E-Commerce platform in exchange for using Shift4Shop's payment gateway.
Shift4Shop makes it easy to build the perfect website for your business and start selling your products or services online. Our turnkey eCommerce solution includes a feature-rich website builder, product and order management, customer marketing tools and more.
Learn more about Shift4Shop E-Commerce platform > HERE.
---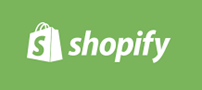 Shopify is a complete commerce platform that lets you start, grow, and manage a business.
Create and customize an online store
Sell in multiple places, including web, mobile, social media, online marketplaces, brick-and-mortar locations, and pop-up shops
Manage products, inventory, payments, and shipping
Shopify is completely cloud-based and hosted, which means you don't have to worry about upgrading or maintaining software or web servers. This gives you the flexibility to access and run your business from anywhere with an internet connection.
Learn more about Shopify Shopping Cart Software >  HERE.
---

NOTE: This integration updates inventory quantity-available only; it DOES NOT currently support price update in Cart.
Fortune3 is one of the leading hosted ecommerce platform providers in the United States. Since 2001, tens of thousands of businesses have turned to the experienced professionals at Fortune3 for their superb Ecommerce solutions. The solution is offered as a software-as-a-service (SaaS) platform and includes a wide and impressive feature-set, unlimited flexibility, unlimited customer support and full integrations with hundreds of 3rd party applications.
Among its thousands of features, the software includes popular tools like shipping carrier and freight integrations, manual shipping rule setup, gift certificates & promo codes, recurring billing and auto-ship, digital products, fully flexible and customizable templates and web pages, an advanced WYSIWYG/HTML editor, customizable one page checkout, automated emails, wholesale pricing, and much more.
"My team has been using Fortune3's service and Sage50/Peachtree in house for years. Now there's an elegant, reliable way to connect the two using the CartSpan solution and I couldn't be happier with it. It's obvious that these companies really worked together to make a high-quality and tightly integrated software solution. What that does for my business is it automates the accounting of our website orders in a way that saves man-hours and eliminates typo errors. Bottom line is it works and it's a thing of beauty! I can recommend this system to any business owner without reservation. " says A.J. Mesalic of The Family Hospitality Group.
Fortune3 is proven to be a great choice for any online merchant looking for an advanced and reliable e-commerce solution and superb customer service.
Learn more about Fortune3 Shopping Cart Software > HERE.
---

Note:  CartSpan presently supports VPCart running mySQL database only.
VPCart is one of the oldest and most popular open-source shopping carts. Started in 1999 and powering over 500,000 online stores Worldwide, VPCart today is an advanced eCommerce tool. Working with any language and currency, supporting over 150 payment and shipping methods, VPCart is built to support business growth in any place of the world.
Learn more about VPCART E-Commerce platform > HERE.
---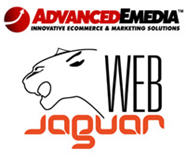 NOTE: This integration updates inventory quantity-available only; it DOES NOT currently support price update in Cart.
The WebJaguar Ecommerce platform by AdvancedEMedia offers full-featured Ecommerce and shopping cart solutions with hundreds of specialized features and modules for Retailers (B2C) and Wholesalers (B2B). WebJaguar is based on a SaaS and Cloud Computing model, using Java, Apache, and MySQL infrastructure.
At WebJaguar, we have over 10 years of experience in delivering Ecommerce solutions and currently host over 450 customer sites. Our scaleable platform grows as you grow your business. We offer a consultative approach to meeting your Ecommerce needs and do what it takes to help you succeed. More than just a shopping cart, AdvancedEMedia is your "one stop shop" for all of your Ecommerce needs [creative, shopping cart, back office, SEO/marketing and more…]
Learn more about WebJaguar Shopping Cart Software > HERE.