One-Stop Help for Ubercart Implementations and Custom Development
When we cross paths with fair and competent implementation partners that share our customer-centric values we enjoy introducing them to you. If you are new to the eCommerce scene and feel overwhelmed by the whole process of doing business on the Internet, the following partners have the skills to quickly assess your business requirements and craft an implementation to suit your needs. These services include: securing hosting for your site, installation of Ubercart, establishing a payment gateway for credit card processing, and performing any cart modifications to address specific business requirements. These partners have a deep understanding of the Ubercart product and first-hand knowledge of the many community extensions available. In short, by enlisting their services you can realize a cost-effective eCommerce site, appropriate to your business, up-and-running in the shortest amount of time possible.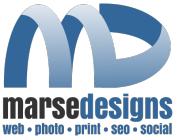 Marse Designs, LLC works with companies nationwide, creating eCommerce and informational websites for all industries, utilizing the Drupal content management system platform and the Ubercart shopping cart module. This state-of-the-art open-source programming allows your website to be infinitely expandable and very easy to update. Marse Designs, LLC builds websites in an efficient and affordable manner, all while leveraging the best in open-source technology.
Visit the Marse Designs, LLC website for more information about their Drupal and Ubercart website development services.
                                   
                                   Contact: Peter @ 504-383-3663
                                   MarseDesigns.com