CartSpan is THE top-rated accounting integration tool on Magento Connect
See for yourself on the Magento Connect site where users objectively rate Magento extensions based upon the three categories of Usefulness, Functions as Described, and Developer Support.  Click here to see reviews of CartSpan on Magento Connect.
---
"CartSpan is a seriously amazing piece of code! It has allowed our business to bring all our web orders into our accounting automatically and update all our cart prices and stock levels in one click. We have been able to transform Magento into a serious business tool for our customers. When using CartSpan, Magento and Peachtree; we have been able to operate like companies 10x our size for only a fraction of the cost."
"My best experience by far when working directly with a developer. The entire process that Scott has is very professional. He helps you setup the demo to make sure everything is working correctly. He is always prompt and has returned my calls/questions within minutes! He even helped customize the software to bring in PO numbers for our corporate customer for no additional charge."
"If you are even considering a solution to import orders into your accounting system, this is it! Give Scott a call and he will make the process quick, simple and no pressure. I cannot begin to tell you how satisfied we have been with our purchase of CartSpan!"
                                   
                                   Jeff David, COO
                                   Macomb Wholesale Supply Corp.
                                   www.macombwholesale.com

"When roughing out the decision to redesign our website and online store, our customer service people had one request – Sage 50 integration! With some research we found CartSpan was one of the only solutions that had exactly the functionality we required. All we needed was inventory updates and order downloading. What made our simple requirements more complicated is that our inventory has hundreds of variations under a few master stock items. CartSpan's configuration features allows us to easily handle inventory variations and keep each sub-stock item updated with latest prices and stock quantity. It also made what seemed a huge and daunting task of integrating with our established system very simple and quite easy."
"What makes CartSpan stand out for us more than the ease of use and functionality is the stellar customer service. The design team decided a WordPress platform was the best option for a new site and it was only months into the designing and programming that we were informed WooCommerce would be the shopping cart. At that time, CartSpan did offer support for WooCommerce and we were in a panic about our much needed Sage 50 integration. A phone call to CartSpan resulted in their not only providing us with WooCommerce integration, but helping us with configuration and testing. This level of customer service is quite unusual and very much appreciated and valued by our team."
"CartSpan is a fantastic product for anyone in need of Sage 50 integration with their online store and worth every penny to invest in this product."
                                   
                                   Elizabeth Dirks, Operations Manager
                                   Hair & Compounds, Inc.
                                   www.HairCompounds.com

"Our company uses nopCommerce heavily for almost every aspect of our business. Unfortunately one of the biggest drains on our resources was the manual entry of orders from nopCommerce to QuickBooks. Thankfully, CartSpan had the answer! After answering some basic questions, a quick install and configuration, we were able to import over 2000 orders into QuickBooks Pro 2010. What would of normally taken weeks was done in hours. The quality of the import was fantastic with special handling of discounts, grouped items, and even customer comments."
                                   
                                   Chris Allen, President
                                   Houselogix.com

"I have been very pleased with my use of CartSpan for the automatic transfer of our OpenCart orders into Sage 50 accounting. Scott at CartSpan was extremely helpful and quickly available at every step of our integration process. The few times I had some operational questions, they were promptly addressed. It is flexible, intuitive to use and saves time and improves accuracy. I would recommend this product and service without hesitation."
                                   
                                   Scott Hughes
                                   EA Consumables, Inc.
                                   www.eaconsumables.com

"My company uses Cartspan with Joomla and VirtueMart and have been VERY happy with it. People enter orders on our website, and Cartspan downloads them into our Sage/Peachtree software based on a cycle that we configured. Cartspan is easy to install and quick to configure, plus if you have questions, their support is very quick to respond and always helpful."
                                   
                                   The Verne Bintz Company
                                   http://www.bintzco.com/

"For over two years I searched for some type of integration to my Peachtree accounting until happening upon the CartSpan product. 'Out-of-the-box' it didn't solve all of my business problems, and I didn't expect it to as I sell in different packaging units on my website. To my surprise, the CartSpan organization listened to my requirements and was willing to extend their product to support unit-of-measure conversion going to-and-from the cart. The benefit to me was huge. No longer did I have to manage two SKUs for the same item, or do item conversions for web orders before manually keying them into accounting.
In the end, CartSpan has greatly exceeded my expectations. For anyone that deals with similar unit conversion issues…you can't go wrong with CartSpan. And did I say that the customer service is out of this world?!"
                                   Ron Lane, Owner
                                   BoltMax - Industrial Fastener Supply
                                   http://www.BoltMax.com

"We have been using CartSpan with our Ubercart-based web store for over 6 months and have been very pleased. The user-interface, flexibility in setup, and great reporting and editing tools have made the process of getting our orders into our accounting system very smooth and simple. Also, the company's responsiveness to support requests has been outstanding — very fast and thoughtful responses every time. We highly recommend CartSpan for its Ubercart / Sage 50 integration."
                                   
                                   Kevin Rees, Kelisys Technologies, Inc.
                                   www.AmeriCraftCookWare.com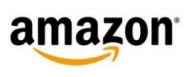 "Best Business Strategies has been using CartSpan for over two years.  We started using the program to just download the sales from our website.   This was important for me since I was working in my business without employees.  My time was valuable and precious. To have a program that at the click of a button could download the customer maintenance record, create an invoice and receipt the transaction in a matter of seconds to our Sage 50 / Peachtree Accounting system was awesome.   To process an order without CartSpan takes about 15 minutes. We are now doing this in a matter of seconds.
Thank God our business has continued to grow. We now have 4 employees and we sell numerous products on two websites, one using OS Commerce and the other using Zen Cart .   We also have two Amazon accounts.  CartSpan continues to remain fast and efficient for ALL of our web sales needs.  It can easily handle our workload from ALL of our selling sites.
As we have grown and our software needs have changed, we have relied on Scott Wheeler for his expertise to help us maintain this valuable tool.  Scott is spot on with his recommendations and suggestions on keeping our cartspan up and running.  He frequently follows up for system feedback and is continually improving the product.
Best Business Strategies strongly endorses CartSpan. We are very pleased, I am sure you will be too!"
                                   Shirley Byard, Owner - Best Business Strategies
                                   Sage 50/Peachtree Solution Provider, Certified Consultant & Trainer
                                   Sage President's Circle 2011 & 2012
                                   Sage Act! Solution Provider & Certified Consultant
                                   www.BestBusinessStrategies.net

"My team has been using Fortune3's service and Sage 50 / Peachtree in house for years.  Now there's an elegant, reliable way to connect the two using the CartSpan solution and I couldn't be happier with it.  It's obvious that these companies really worked together to make a high-quality and tightly integrated software solution.  What that does for my business is it automates the accounting of our website orders in a way that saves man-hours and eliminates typo errors.  Bottom line is it works and it's a thing of beauty!  I can recommend this system to any business owner without reservation."
                                   
                                   A.J. Mesalic, Owner
                                   The Family Hospitality Group
                                   www.FamilyHospitality.com
"Making our redesigned online store (store.moravian.org) as efficient as possible required a solution for linking CS-Cart to our Peachtree Accounting Complete 2012 (and now Sage 50) back-end. We selected CartSpan as that solution, and it has become an integral part of our online store strategy.
With just a few mouse clicks, CartSpan brings customer and sales information from CS-Cart into Peachtree, eliminating the need to manually re-key data.  It matches information entered by online customers with existing customer records and creates new records for those not already in our system.
Order information is translated cleanly and accurately; thanks to CartSpan, sales orders are automatically created in Peachtree from CS-Cart data. CartSpan flags anomalies and exceptions prior to import into Peachtree and makes them easy to correct. We also have control over what data is imported into Peachtree to best meet our internal workflows.
Customer support with Noverhead Software has been superb, with quick, friendly and knowledgeable responses to inquiries and solid solutions to installation, configuration and upgrade issues.
To date, CartSpan has made integrating CS-Cart and Peachtree/Sage an easy, flexible, solid and dependable solution for our online book sales operations.  Thanks, CartSpan!"
                                   Mike Riess, Executive Director
                                   Inter-provincial Board of Communication
                                   Moravian Church in North America
                                   store.moravian.org

I had been searching for a solution that would link a shopping cart to Peachtree for literally a year and could not find one that would do what I felt was basic features. Finally I came across CartSpan and found it had all the features (and more) that I was looking for.
After identifying the connector, I had to find a cart that would suit our needs for our project, since we have some unique variables that needed to be accounted for. We were looking to use a web cart for internal order entry for all our remote sales people. I sent an email to Scott from CartSpan inquiring if what I wanted to do would work, he responded the next morning and also gave me a call to discuss further and to give me some direction on some shopping carts that might fit my needs.
It took about 2 months to identify and verify we found a cart that would fill all our needs (Magento) and I started creating a test environment to verify it all would work as I had hoped. Not being my first day in IT and I am a big fan of reading the manual (after all someone took the time to type one up) but even after all of that I was having some challenges getting the Trial of CartSpan to pull in the orders. I sent an email to Scott to see if he could give me some guidance. In about 10 minutes my phone rang and Scott opened up a GoToMeeting remote session to work on the issue. He ended up getting me up and running that afternoon. After it was initially working that is when I started making tweaks to Magento and trying to use it in a 'manner other than directed'. I needed to have Magento send the sales person to Peachtree for accounting and tracking purposes, Scott was able to come up with a clever way to accomplish this. We also decided to create multiple web stores in Magento, CartSpan didn't skip a beat, it pulled in all the data from all the different stores with no conflicts or issues.
It seemed I had daily communication with Scott for about 2 weeks about getting this working exactly how I needed it to. I kept asking Scott questions and enlisting his assistance which he gladly provided. The incredible thing was at this point I was still only using the 'Trial' of CartSpan! I received service above and beyond many products I had paid for. Mind you it wasn't problems with his product, it was just how I was trying to get Magento to do things it really wasn't designed to. Obviously when we got all the issues figured out and got final approval from my accounting staff I was more than happy to give Scott some well deserved money.
After purchasing CartSpan I also purchased a few modules for my Magento site that was going to allow me to tweak shipping dates and invoice numbers (Adjustware's Delivery Date and Order Number Pro) I needed to have the Delivery Date transfer to Peachtree but it was not working. I sent a quick email to Scott and he was on top of looking into the issues, he tweaked a few things with his product and some configuration on my end and voila it was working just as perfectly as I hoped it would. I also had an issue when adding non-numeric characters to my order number in Magento, it stopped syncing with Peachtree. Another quick email and phone call, Scott saved the day and accommodated for that as well.
CartSpan is a phenomenal product, very robust, quick, and flexible – a very complete solution for anyone who wants to sync a shopping cart with Peachtree. Not only is it great for sending orders to Peachtree but it updates pricing and inventory in Magento from what Peachtree has. Great for simplifying and unifying product and order management! The product is very well written, I am looking forward to years of use.
Scott was a great pleasure to work with, very capable and willing to work with me on getting the product to work exactly how I wanted it to. Highly recommended! "
                                   Gerald J. Williams
                                   Chief Technology Officer
                                   Executive Wine and Spirits Inc.
                                   Charlotte, NC

"At BVM Jets, we needed a modern solution to connect our online shopping cart (Zen Cart) to our Peachtree 2011 accounting software. A quick search revealed two options, one company based in the Ukraine, and CartSpan based in the U.S.A., the choice was obvious. Our business model operates on customer service, our customers must be able to reach us at any time and every phone call gets answered. This is what we found with CartSpan.
CartSpan allows us to update our Shopping Cart with pricing and Inventory On-Hand data automatically serveral times per day. New online orders are automatically pulled into Peachtree every hour saving our front office hours of tedious work every day; also, there are no more mistakes. We have over 10,000 unique items available; CartSpan keeps our eCommerce site up-to-date and accurate for our online customers."
                                   Dustin Buescher
                                   BVM Jets
                                   http://shopbvmjets.com/

"We needed a complete eCommerce solution that would integrate with our Peachtree accounting system. The customer support staff at CartSpan listened to our business requirements and ultimately recommended the Magento eCommerce solution. This recommendation was based primarily upon CartSpan's unique handling of Magento's kitted-products functionality via the interface.
From a service perspective, the support staff at CartSpan is responsive to inquiries and really wants you to be successful with their product. We found no other product offering to be as capable and cost-effective as CartSpan and recommend its use by anyone with similar needs. "
                                   Hector Felix, IT Manager
                                   Bibles for America
                                   http://www.lethiswordrun.com/orders

"Five stars for CartSpan! It is exactly what our company needed to link our ecommerce (X-Cart) website to our Peachtree accounting system with lots of options. CartSpan saves us countless hours of entering orders each day. Scott has been tremendous to work with – answering all of our questions and making sure all of our needs were met with his software. It's not often that you find a business owner who will respond to your calls so quickly.
I would highly recommend CartSpan to anyone who needs to seamlessly connect their shopping cart to their accounting program. "
                                   Betty Jordan, Information Systems Manager
                                   Walch Education
                                   http://www.Walch.com

"Since day one CartSpan has been a phenomenal company to work with. I was amazed at the speed and attention to detail from the CartSpan team from our initial conversations about how to integrate with Volusion to the actual final implementation. Every day we are reminded how happy we are with our decision to partner with CartSpan and our new found efficiencies from that decision."
                                   
                                   Jay Thill, Owner
                                   Cargo Equipment Corp.
                                   www.CargoEquipmentCorp.com